Will Windshield Repair Raise My Premium?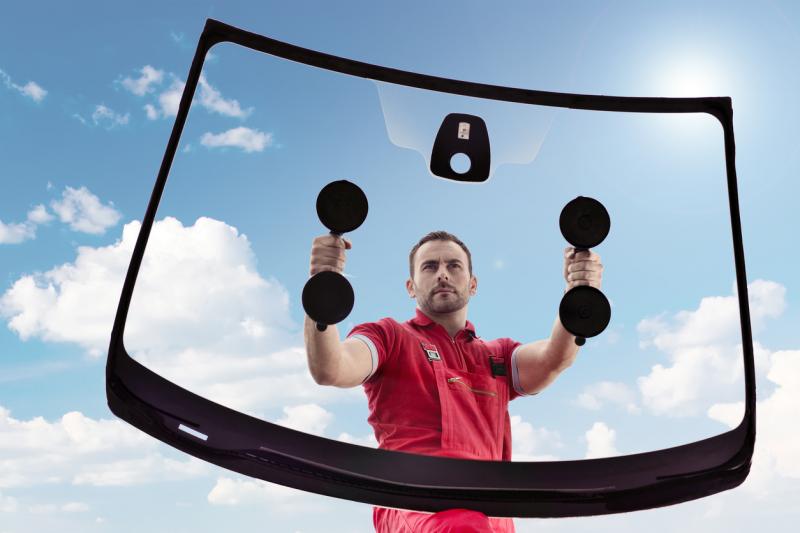 There are all sorts of things that happen to our automobiles that require fixes. Some of these things are minor, while others are major. Some can even seem relatively minor at the start but will end up having a major impact, like chips and cracks in a windshield. Over time, and with the force of air pressure and more debris smashing the glass, chips and cracks can turn into windshields that shatter or teeter on the verge of shattering and must be replaced. Needing a windshield replacement is quite common, though many people shy away from this because they're not sure what it costs.
Instead of stopping by a reputable repair shop like SuperAutoGlassCalgary.ca, many will instead fret about what it's going to cost, especially as that relates to insurance premiums. Insurance companies will sometimes jack those premiums up on you when you have your car repaired, so it stands to reason that many people would avoid those extra monthly charges. Though does replacing a windshield really affect your insurance premiums?
How Most Insurers Treat Windshield Fixes
The fact is that most insurance companies are not going to raise your premiums up for a windshield replacement. However, this is contingent on two factors. The first is the insurance company you use. A lot of companies struggle to compete with international corporations, and so they're always adding charges wherever they can fit them in so that they can profit. Two, you typically need full coverage, also called comprehensive coverage. With basic liability, the insurer may decide to raise your rates for having a windshield replaced.
Generally speaking, most people do get complete coverage on their vehicles, and most people are insured through a company that isn't going to jack up the rates for every little thing. So, you can rest easy knowing that you can very likely use your insurance to cover your windshield replacement without having to pay much more than the cost through a premium increase.
Reasons Most Premiums Won't Go Up
Some situations will raise your premiums up, but these are relatively rare. To better understand why insurance companies will gladly carry the cost of replacing a windshield without passing it on to you, let's have a look at some of the reasons that your premiums will not spike.
1: It's an Issue of Safety
First, and most importantly, it's an issue of safety. If you have chips and cracks in your windshield that obstruct your view or threaten the integrity of the glass, you have a serious safety issue. The insurer would much rather cover the low cost of a replacement and have you drive much safer than to have to foot the bill for serious repairs or liability costs for injuries should you get in an accident.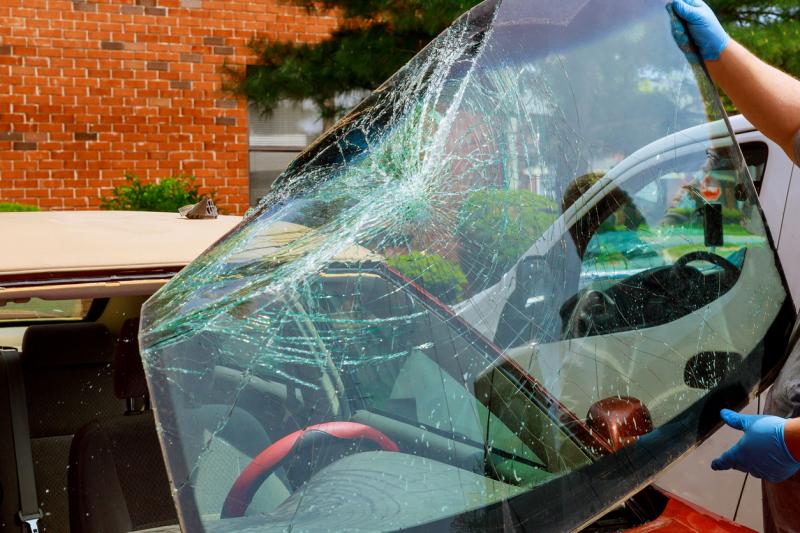 2: It's a Low-Cost Fix
It's also a relatively low-cost fix. It's not as if the insurance company is shelling out thousands of dollars for a windshield to be repaired or replaced. It's a very common sort of job and one that most insurers are expecting, much like issues with tires. It's not as if you need major work done on your engine.
Reasons to Choose the Professionals for Windshield Issues
If you need your windshield replaced, you should choose the right professionals for the job. Here are some reasons to go with the pros.
1: They Do the Job Faster
The pros simply get the job done a whole lot faster than you can. Even if you know what you're doing and get one of those repair kits, you're still likely going to take a lot more of your time repairing the glass than the pros, who have specialty tools and premium epoxy and actually do this for a living.
2: They Do the Job Better
The job is also done much better. For repairs or for replacements, they have everything they need and they know how to set the seal, how to size for the right windshield, etc. And when it comes to repairing chips and cracks, they can create a seamless finish. The last thing anyone would want is to take the time and money to do the job as a DIY venture, only to find that the job wasn't completed correctly.
3: They Do the Job Cheaper
By the time you get the tools you need and carve the time out of your day for the job, you're going to end up paying more to replace your windshield than if you just let the pros do it in the first place. This is even true for those repair kits. You have to factor in the time you're losing by doing the job yourself.
4: They Do the Job on Your Schedule
One of the trickiest things about handling windshields as a DIY job, as mentioned above, is finding the time. Even when you make the time, you have to spend it doing the repairs. With a professional service, they're ready to do the job when you need it, so you can still have it done on your schedule.
5: They Do the Job Where You're At
Lastly, these professionals will show up to you, where you're at, to do the job. So you won't have to go out of your way to take your car to their shops. They have mobile units that will show up and do the repairs in your driveway, in parking lots, etc. You can't get more convenient than that.
It's a good thing to know that your insurance likely isn't going to punish you if you need your windshield repaired or replaced. Having a windshield that's intact and strong is vital when you're driving on the road. So, if you need your windshield issues taken care of, don't hesitate to find a qualified local professional service in your area.