Inside Volvo's New VR-Inspired Simulation Making Cars Safer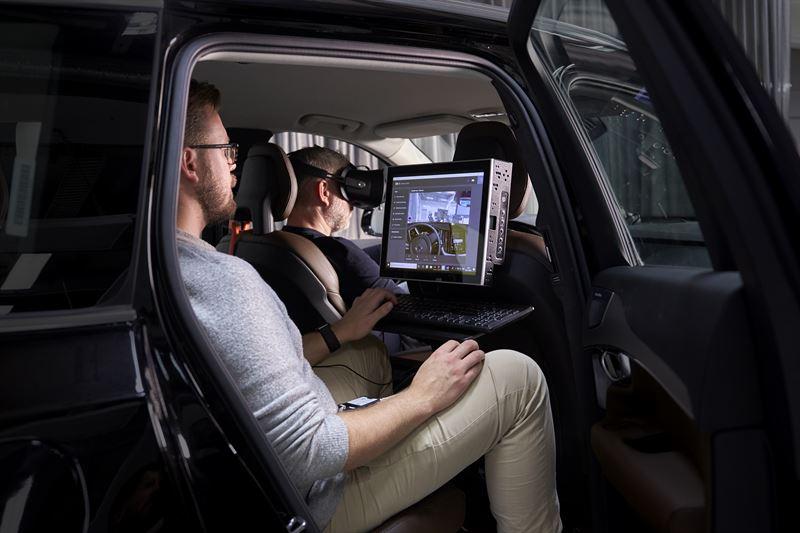 Virtual reality technology is spreading like wildfire. It is becoming more integral to our daily lives. New technologies are improving us in all kinds of new ways. The technology is changing and making our day-to-day easier. One way that technology is evolving the world is through transportation. A lot of car companies are using automation and VR to overcome problems and create safer cars and roads.
Volvo has had a reputation for safety since 1959 when they invented the three-point seat belt. For years the Swedish company was the number one automaker when it comes to manufacturing safe vehicles. Today is no different. Volvo engineers haves created something they call "the ultimate driving simulator," which uses VR technology to provide nearly endless options to test their vehicles in real-time.
The Simulator Setup
The simulator uses groundbreaking VR technology to provide a mixed reality simulator that allows Volvo engineers to test a real car on the street without danger and with limitless possibilities when it comes to making their vehicles safer. The setup includes a moving seat for the driver, a steering wheel that has haptic feedback, and a state-of-the-art VR headset. While VR has been used mostly for gaming up until now, the Volvo driving simulator takes the technology to a whole new level.
The Technology
Volvo's simulator uses cutting-edge technology with the goal of creating new ways to test car safety measures. It uses real-time 3D development from the company Unity in collaboration with the Finnish virtual reality experts Varjo. Together this technology allows the driver to simulate the experience of driving one of Volvo's models on the street in real-time. That means the tester is driving a car, but the car is on a real test track. Furthermore the high-definition 3D graphics are combined with an augmented reality headset and a full haptic feedback body suit from Tesla that monitors the person's body.
How the Simulator Will Create Safer Cars
According to global estimates, 1.3 million people die every year from traffic accidents. The numbers of from car crash deaths is staggering. While something needs to be done about it, not everyone agrees about mandating driver monitoring systems (DMS). That's why companies like Volvo are taking steps to make their vehicles safer according to a specialist team of road traffic accident solicitors. Technology is making it much, much easier.
Combining advanced software and hardware allows Volvo's engineers to simulate traffic situations on a real test track in complete safety. This way they can get new insights into the interaction between people and the vehicle to develop new safety features such as driver assistance and automation. The testers at Volvo are then exposed to imagined active features, autonomous driver interfaces, as well as future car models. Every situation is customizable, the possibilities are endless for augmenting safety measures and manufacturing secure automobiles.
Announcing this Method
The simulator was announced by a team of innovation experts at Volvo, making them the first automaker to drive a real car using a mixed reality headset. Casper Wickman, who is the senior leader of User Experience, has said that the technology enables Volvo to study human reactions to the automobiles in a safe environment, at a fraction of the cost and providing the ability to see how traffic scenarios that can be adjusted at the switch of a button.
Further Testing
While this mixed reality technology is exciting, the real progress will come the further testing Volvo, and likely other car companies, will end up doing with it. Collision-avoiding technologies will be developed from testing. Normally car testing, especially when at higher speeds, is expensive, time-consuming, and dangerous. Virtual reality provides the ability to perfectly test in an authentic environment without building physical prototypes and complex situations.
Our daily lives will be improved by technology, our health will be bolstered, and transportation will become safer. Combining VR and haptic feedback technology is providing ways to test for new safety features in cars. This is just the beginning. These technologies will eventually lead to fully automated transportation where crashes and deaths could become a thing of the past. It is difficult to predict the future, but with new technological methods for improving life popping up every day. It is exciting to find out just how technology will help us overcome these problems.