5 Best ATV Trails You Need to Try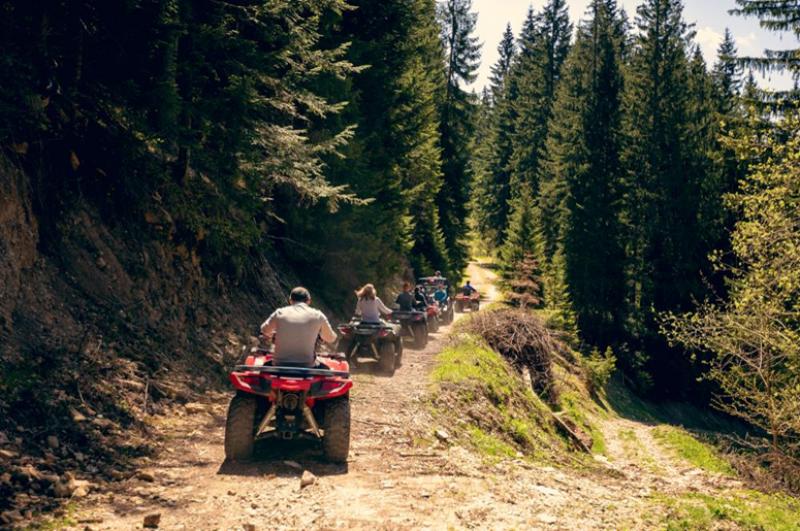 Source: FS Stock/Shutterstock.com
Off-roading is spiking in popularity all over the U.S. It's a great way to explore remote, previously unreachable areas untouched by humankind. Some of the biggest national parks in the country cater directly to ATV riders. They are packed with stunning scenic trails that will make you fall in love with nature all over again. You'll need a four-wheeler or utility task vehicle (UTV) to participate, but you can also rent them near your destination. Add these ATV trails to your bucket list to see the best this country has to offer.
The Paiute ATV Trail, Utah
Size matters. This is the largest ATV trail in the country with over 2,000 miles of paths for you to explore. It gives you a scenic tour of the state, including freshwater lakes, towering rock formations, and lush valleys that seem to go on forever. You won't be able to do the whole thing in one trip, so consider bringing along your camping gear to spend the night under the stars.
Hatfield-McCoy Trail System, West Virginia
Welcome to "Trails Heaven". It may have been a marketing slogan, but the name still holds up to this day. It's home to Devil's Den, a twisted piece of road that weaves through a dense forest, which happens to be the former home of William Anderson "Devil Anse" Hatfield! Overall, the park offers over 600 miles of trails with varying degrees of elevation.
Imperial Sand Dunes, California
If you prefer the sand and surf to the deserts and forests of America, head over to the West Coast for the ultimate ATV beach experience. It features dozens of trails that weave through the sand dunes, some even tower 300 feet above sea level, giving you an awe-inspiring view of the Pacific Ocean. But it is also home to over 200,000 acres of open terrain. It's a great place to camp out on the beach or show off your latest tricks.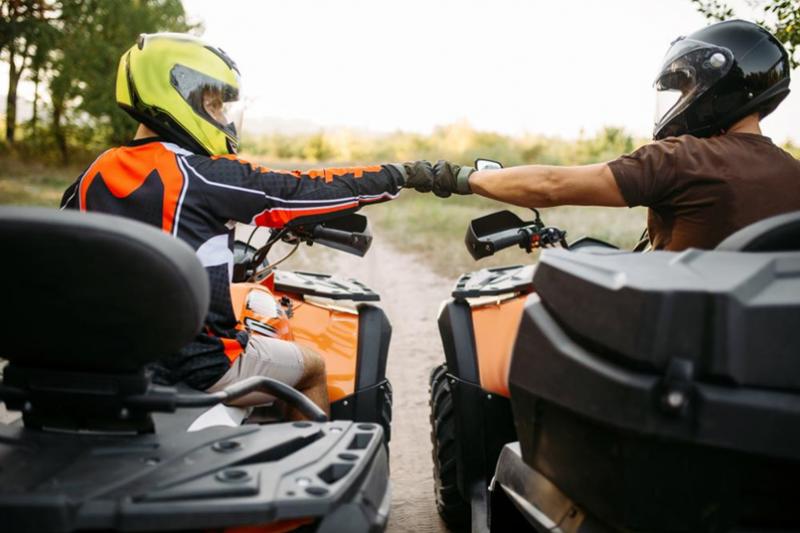 Source: Kat72/Shutterstock.com
Ocala National Forest, Florida
Head down south to Florida to enjoy a more tropical experience. The Sunshine State is home to a diverse array of wildlife and wetlands in addition to its world-famous beaches. The Ocala National Forest gives you front-row access to over 200 miles of rivers, streams, and marshlands. You'll see crystal blue waters, plenty of lizards, and other crawling creatures. Just watch out for the alligators.
Maine ATV Trails
The entire state of Maine is covered in ATV trails that run up and down the coast, as well as the Canadian border, including Southern Bangor & Aroostook Trail, the Four Seasons Trial, St. John Valley Heritage Trail, and the Whistle Stop Trail. Some take you through forests and mountains that seem to only exist in storybooks, while others are simply a means of transportation for the locals. This is about as rural as it gets. You can drive from one trail to another without encountering another living soul. It's the definition of peace and quiet.
ATV Riding Trail Riding Tips
Theres trails are sure to please even the most reticent off-roaders, but this list also represents some of the most sacred and unique places on earth. Be sure to follow the rules to avoid ruining the trail for other riders.
The Chief of the Forest Service notes that unmanaged recreation use, including motorized use, is one of the top four threats to the management and health of National Forests. You should always stay on the trail when riding off-road. Any deviation from the path could destroy the natural ecosystem. If you are unsure if it is safe, check the map or head back the way you came just to be safe. ATVs are not street legal. You should never drive your vehicle on the road unless you need to cross the street to reach the next part of the trail.
Stay safe on the trail by wearing a full-face helmet or half-face helmet with riding goggles. Bugs, dirt, and other debris will fly into your face, which could cause you to lose control of the vehicle. The helmet also blocks the glare of the sun to help you stay focused on the path.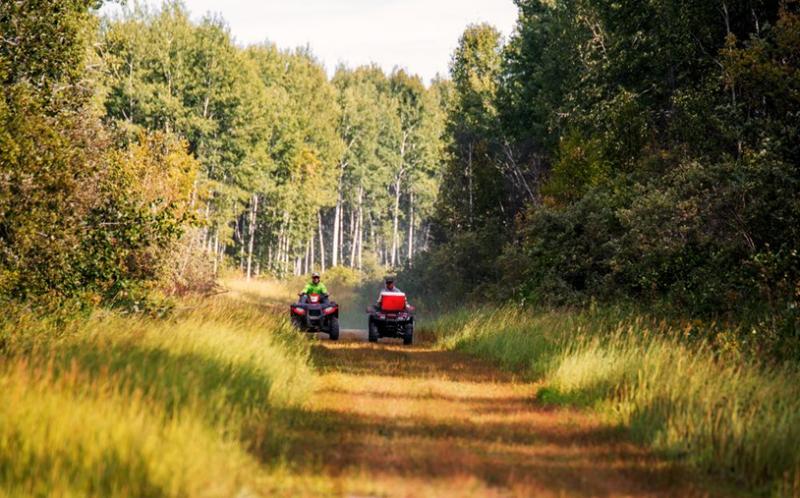 Source: Nomad_Soul/Shutterstock.com
ATVs can only accommodate one person at a time. If you want to travel as a group, everyone will need their own four-wheeler. Use the Cardo Freecom 4 to stay in touch during the trip. The device uses voice recognition, so you can have a conversation without taking your hands off the handlebars. Just clip it onto your helmet to listen to music, listen for directions, and navigate with your crew.
If you are using a half-face helmet, you'll need to wear a half-face Bluetooth headset instead. It comes with an adjustable boom microphone to give you the same experience.
Every ATV trail is different. Check in with the local park service to make sure someone knows where you are in case you get lost. Nature can be soothing but it can also turn into a nightmare if you don't know how to get home. Use a Bluetooth communication device to keep in touch with the outside world, so you can explore the natural world with more peace of mine.