Home > Auto News
Auto News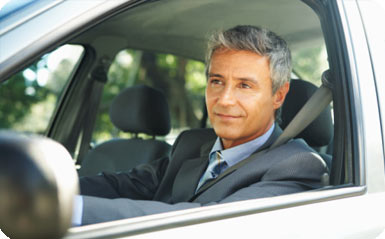 $1 billion Mercedes expansion moves Alabama's auto industry into new era Mercedes will invest $1 billion in its Alabama operations, which will include a new plant to produce batteries similar to the ones on the right that can be used on electric SUVs ...
(Sep 21, 2017, Alabama NewsCenter)
Baby boomers, not millennials, most influence the auto industry ...
(Sep 21, 2017, Chicago Tribune)
Electric cars could account for 4% of global car sales in 2025 (source: BP, IHS). Or should that be 25% (UBS, Roland Berger)?. How are executives, let alone investors, supposed to place their bets with this kind of uncertainty? London-listed chemical ...
(Sep 21, 2017, Wall Street Journal (subscription))
The custom tailored initiative will fill the automotive industry's extreme high-skilled talent gap by infusing it with on-demand access to software developers, data scientists and UX/UI designers versed in the leading technologies that enable the next ...
(Sep 21, 2017, PR Newswire (press release))
Ford has already gone and Holden and Toyota are scheduled to cease production by the end of October. For those of us who grew up thinking that Australians were clever enough to design and build world class motor cars, the end of this industry is a ...
(Sep 21, 2017, Herald Sun)
An auto industry expert says that the current vehicle recall system needs to be changed so more owners get the issues fixed. "People pay so little attention to recalls nowadays," said Tony Faria, co-director of the Office of Automotive and Vehicle ...
(Sep 21, 2017, CBC.ca)
"We have been supplying the automotive industry in Detroit for over a decade," said Tony Quinlan, CEO of London-based Laird. "This investment will allow Laird to set the pace for automotive connectivity today and indeed in the future." Laird operates ...
(Sep 20, 2017, MLive.com)
Of the 800 job seekers surveyed, 5 percent said they'd be interested in working in the automotive industry, but of that, only a quarter said they would want to work in a dealership, Helms said. "But when you start talking about other roles in a ...
(Sep 20, 2017, Jalopnik)
Despite countless injuries, over 200 fatalities, and widespread damage yet to be fully assessed, the automotive industry emerged from the quake largely unscathed. Arguably the hardest hit, Volkswagen Group's Puebla plant temporarily halted assembly so ...
(Sep 20, 2017, The Truth About Cars)
On September 7, Union Minister for Road Transport Nitin Gadkari, standing before the assembled grandees of the Indian automotive industry at the Society of Indian Automotive Manufacturers (SIAM) said that automakers have to move towards electric ...
(Sep 20, 2017, Daily Pioneer)