Home > Auto News
Auto News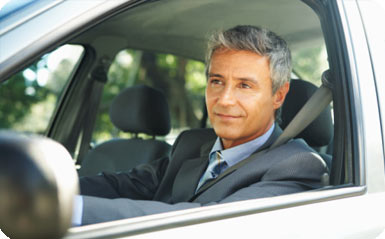 He has been lauded as the saviour of the British steel industry. Now UK industrialist Sanjeev Gupta has set his sights on reviving another supposedly dying industry — car manufacturing in Australia. On Monday the South Australian government revealed ...
(Jan 22, 2018, Financial Times)
From Jan. 16-18, The Institute for Advanced Composites Manufacturing Innovation (IACMI), a 150+ member consortium committed to increasing domestic production capacity and manufacturing jobs across the U.S. composites industry, held its winter members ...
(Jan 22, 2018, Composites Manufacturing Magazine)
Petrol and diesel SUVs overtook passenger vehicles last year as Australians' cars of choice, hitting more than 465,000 in sales. The car industry said if the government wanted to counter this trend and increase the number of electric vehicles on the ...
(Jan 21, 2018, The Australian)
British billionaire eyes electric car plan for former Holden factory ...
(Jan 21, 2018, The Guardian)
The past year, 2017, was another dynamite year for the automotive industry. While sales were not at the same level as 2016, they were robust and healthy. New light vehicle sales for 2017 totaled 17.25 million versus 17.55 million in 2016, a decline of ...
(Jan 21, 2018, Kokomo Perspective)
But at the Detroit Auto Show just a week later—which is still about cars, not all this mobility stuff—Mercedes didn't unveil the newest, brashest G-Class in conjunction with its exhaust supplier. Dodge didn't team up with a construction company to ...
(Jan 21, 2018, WIRED)
New data-driven services, strong light-weight materials and a rapidly built out infrastructure for EVs (Electric Vehicles) are trends impacting the automotive industry throughout 2018. Stefan Issing, the Global Industry Director for Automotive at IFS ...
(Jan 21, 2018, BetaNews)
Toyota, which has worked on hydrogen technology for an industry best 23 years, began selling the Mirai in Japan in late 2014 and in California in October 2015 -- the first hydrogen-powered car sold in the U.S. Toyota plans to sell 30,000 a year ...
(Jan 20, 2018, Charleston Post Courier)
The auto industry is undergoing the most upheaval since the advent of Henry Ford's assembly line. The changes were as evident as the meteor and sonic boom that rattled the frigid city of Detroit this week. The rise of autonomy and electrification and ...
(Jan 19, 2018, Pittsburgh Post-Gazette)
Car lovers will see a vast array of shiny new SUVs, trucks, and luxury cars at the Detroit Auto Show this week. And there will be plenty of talk about the new gadgets coming down the road. Carlos Ghosn, Chairman and CEO of the Nissan-Renault-Mitsubishi ...
(Jan 19, 2018, Fortune)